Welcome to the New Semester!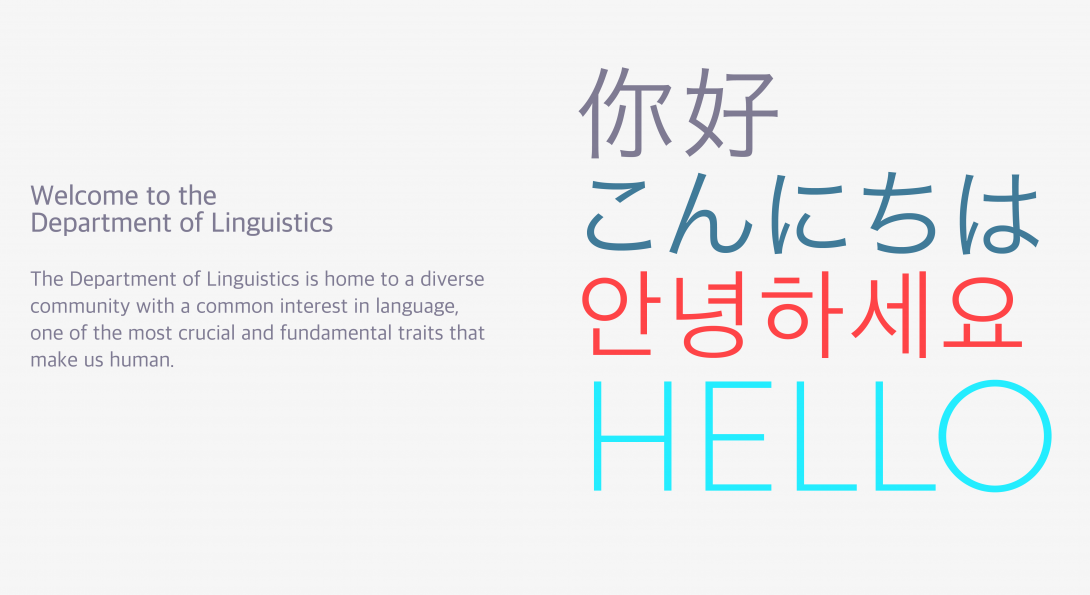 Dear students and faculty,
Welcome back!  After 1.5 years, we are officially back on campus! On behalf of the entire faculty of the Linguistics department, we welcome you, new and continuing students of Linguistics, Computer Science and Linguistics, Chinese, Korean and Japanese Languages!
Wishing everyone a smooth run of the fall 2021 semester, another semester that will be recorded in history for your hard work and tenacity as we combat the Global COVID-19 Pandemic. Please do not hesitate at all for anything you may need. Just talk to your instructors, your program directors, your advisors--we are all here for you! Mask on, study on, stay safe!
Modified on August 23, 2021