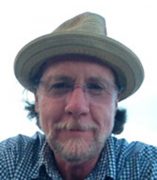 Richard Cameron, PhD
Professor, Head, and Director of Graduate Studies
Linguistics
Contact
Address:
601 S Morgan St.
Office Phone Voice:
Email:
About
I work in sociolinguistics and discourse analysis/pragmatics with professional interests in TESL and second language acquisition. In sociolinguistics, I pursue quantitative research with the goal of applying or testing linguistic and social theory. Among social topics, I am interested in age, gender, social class, and the question of what counts as a social fact.
Classes I have taught at UIC:
LCSL/English 567: Discourse Analysis (Previously Ling / English 553: Research Seminar in Discourse Analysis)
Ling 554: Theories of TESOL
Ling/Span 551: Research Seminar in Sociolinguistics: Sociolinguistic Research Methods
Ling / Gender & Women's Studies/ Span 540: Language and Gender. (Renumbered as 440)
Ling 531: Grammar for TESOL
Ling / Curriculum & Instruction 483: Methodology of TESOL
Ling /Anthropology 480: Sociolinguistics
Ling 430: Syntax
Ling 415: Linguistic Structures I. (Introduction to Phonetics/Phonology)
Ling 405: Introduction to General Linguistics
Ling 270: Language in Healthcare
Ling 260: Language Acquisition, Language Contact, and Bilingualism
Ling 160: Language and Society
Ling 150: Introduction to the Study of Language
Span 406: Spanish Sociolinguistics
Span 366: Current Topics in Spanish Linguistics
Span 300: Introduction to Hispanic Linguistics (Previously Span 206)
Selected Publications
Books
Bayley, Robert and Richard Cameron. (eds.) 2015. Language Variation and Change: Critical Concepts in Linguistics. Routledge Publishers. Five Volumes: Volume 1. Foundations and Methods Volume 2: Issues and Debates in the study of variation Volume 3. Language Change Volume 4: Internal and External Constraints Volume 5: Extensions and Applications of Sociolinguistics.
Bayley, Robert, Richard Cameron, & Ceil Lucas (eds.). 2013.  The Oxford Handbook of Sociolinguistics. Oxford: Oxford University Press.
Potowski, Kim and Richard Cameron (eds.) 2007. Spanish in Contact: Policy, Social, and Linguistic Inquiries. Amsterdam: John Benjamins.
Núñez-Cedeño, Rafael, Luis López, and Richard Cameron (eds.). 2003. A Romance Perspective on Language Knowledge and Use: Selected Papers from the 31st Linguistic Symposium on Romance Languages (LSRL), Chicago, 19-22 April 2001. Amsterdam: John Benjamins.
Journal Articles
2010. "Growing up and apart: Gender divergences in a Chicagoland elementary school." Language Variation and Change. 22:279-319.
2005. "Aging and gendering. Language in Society." 34(1): 23-61. Reprinted in Meyerhoff, Miriam and Erik Schleef (eds.). 2010. The Sociolinguistics Reader. London: Routledge.
Also in Hungarian translation in: Juhász, Valéria (ed.) Tarsadalmi nem és nyelvhasznalat (Gender and language use). Szeged, Hungary: JGYF Kiadó.
2004. "Words of the Windy City." Language Magazine. 3(7): 49- 53. Reprinted in: Wolfram, Walt and Ben Ward (eds.) 2005. "American voices: How dialects differ from coast to coast." Malden, Mass.: Blackwell Publishing Company. Pp. 112-117.
2004. With Nydia Flores Ferrán. Perseveration of Subject Expression across Regional Dialects of Spanish. Spanish in Context. 1(1): 41-65.
2002. With Susanne Rott and Jessica Williams. "The effect of multiple-choice L! glosses and input-output cycles on lexical acquisition and retention." Language Teaching Research. 6(3): 183-222.
2001. "Language change or changing selves?: Direct quotation strategies in the Spanish of San Juan, Puerto Rico." Diachronica. 17(2): 249-292.
1998. "A variable syntax of speech, gesture, and sound effect: Direct quotations in Spanish." Language Variation and Change. 10(1): 43-83.
1998. "A language-focused needs analysis for ESL-speaking nursing students in class and clinic." Foreign Language Annals. 31(2): 202-218.
1997. "Accessibility theory in a variable syntax of Spanish." Journal of Pragmatics. 28:29-67.
1997. With Jessica Williams. "Senténce to Ten Cent: A case study of relevance and communicative success in nonnative-native speaker interactions in a medical setting." Applied Linguistics. 18(4): 415-445.
1996. "A community-based test of a linguistic hypothesis." Language in Society. 25(1): 61-111.
1995. "The scope and limits of switch reference as a constraint on pronominal subject expression." Hispanic Linguistics. (6/7):1-27.
1995. "¿Cómo se dice blue jeans?": Using English to negotiate learning in an introductory Spanish language class." The Mid-Atlantic Journal of Foreign Language Pedagogy. 3:1-22.
1993. "Ambiguous agreement, functional compensation, and nonspecific tú in the Spanish of San Juan, Puerto Rico and Madrid, Spain."  Language Variation and Change. 5(3): 305-334.
Book chapters, encyclopedia entries, conference proceedings

2017. Coauthored with Janet Fuller. Oxford Bibliographies in Sociology: Sociolinguistics. http://www.oxfordbibliographies.com/
2016. Sabita Acharya, Barbara Di Eugenio, Andrew D Boyd, Karen Dunn Lopez, Richard Cameron and Gail M Keenan. "Generating summaries of hospitalizations: A new metric to assess the complexity of medical terms and their definitions." The 9th International Natural Language Generation Conference, University of Edinburgh, Edinburgh, Scotland.
2016. Coauthored with Kim Potowski. "La diversidad sociolingüística." In Gutiérrez-Rexach, Javier (ed.) Enciclopedia de lingüística hispánica. Routledge Publishers.
2015. "Looking for structure-dependence, category-sensitive processes, and long-distance dependencies in usage." In Adli, Aria, Marco García-García, and Göz Kaufmann (eds.) Variation in Language: System- and Usage-based Approaches. De Gruyter. Pp. 69-89.
2015. Coauthored with Robert Bayley. "General Introduction: A brief history of the study of language variation and change" in Vol. 1: Foundations and Methods. Language Variation and Change: Critical Concepts in Linguistics. Routledge Publishers. Pp. 1- 12.
2014. "Acquiring sociolinguistic difference: Gender and age in a Chicago elementary school." Chicago Linguistic Society. 2011. Main Session: Volume 47, Issue 1. (Eds.) Abrego-Collier, Carissa, Arum Kang, Martina Martinovic, and Chieu Nguyen. Pp 17-29.
2013. Coauthored with Scott Schwenter. Pragmatics and Variationist Sociolinguistics. In Bayley, Robert, Richard Cameron & Ceil Lucas (eds.). The Oxford Handbook of Sociolinguistics. Oxford: Oxford University Press. Pp. 464-483
2011. Aging, age, and sociolinguistics. In Díaz-Campos, Manuel (ed.) The Handbook of Hispanic Sociolinguistics. Wiley-Blackwell, Malden MA. pp. 207-229.
2010. Definition of "Dialect" in The Cambridge Encyclopedia of the Language Sciences. Patrick Colm Hogan, Editor. Cambridge: Cambridge University Press. Pp.254.
2007. Three approaches to finding the social in the linguistic. Holmquist, J., A. Lorenzino, & L. Sayahi (eds.) Selected Proceedings of the Third Workshop on Spanish Sociolinguistics. Somerville, MA: Cascadilla Press. Pp. 1-22. Electronic Version available at: http://www.lingref.com/cpp/wss/3/index.html
2006. Puerto Rico: Language Situation. In Volume 10, the 'Countries and Languages' section of the 2nd ed of the Encyclopedia of Languages and Linguistics. Keith Brown, Editor in Chief, Oxford : Elsevier Publishers. Pp. 285-286.
2003.Three Puerto Rican Spanish variables as texts on aging and gendering. In Sanchez, T. and U. Horesh (eds.) 2003. University of Pennsylvania Working Papers in Linguistics: 9.2: Papers from NWAV. 2003. 31.15-25.
2002. Coauthored with Linda Garcia-Shelton.  La comunicazione nel rapporto medico/paziente: Modulo di valutazione per i docenti. In Cigoli, Vittorio and Mauro Mariotti (eds.) 2002. Il Medico, La Famiglia E La Comunità: L=approccio biopsicosociale alla salute e alla malattia. Milano: Franco Angeli. Pp. 109-113.
1996. Accessibility theory and specificity of reference in Spanish. CLS 32: Papers from the Parasession on Theory and Data in Linguistics. ed. by McNair, L. et. al. Chicago Linguistic Society. 1996. Pp. 13-27.
1996. A proposed explanation of the Specific/Nonspecific TÚ constraint ranking in Spanish. University of Pennsylvania Working Papers in Linguistics: (N)Waves and Means: A selection of papers from NWAVE 24. 1996. 3(1):25-42.
1994 .Switch reference, verb class, and priming in a variable syntax. Papers from the 30th Regional Meeting of the Chicago Linguistic Society: Volume 2: The Parasession on Variation in Linguistic Theory. ed. by Beals, K. et. al. Chicago Linguistic Society. 1994. Pp. 27-45.
1989. Coauthored with Joseph DeChicchis. Semantic field, linguistic geography, and semantic change: Original Spanish vocabulary in Kekchi. Penn Review of Linguistics. 1989. 13:91-105.
Education
PhD in Linguistics
MA in Applied Linguistics/TESOL