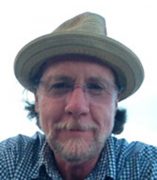 Richard Cameron, PhD
Professor Emeritus
Linguistics
About
During my career, focusing on Spanish and English, I have worked in sociolinguistics and discourse analysis/pragmatics with professional interests in TESOL and second language acquisition. In sociolinguistics, I pursue quantitative research with the goal of applying or testing linguistic and social theory. Among social topics, I am interested in age, gender, social class, and the question of what counts as a social fact. I have also pursued work in medical discourse, education, and informatics. I had my first teaching experiences as a student in Japan in 1973. I began to teach consistently in late 1979. Other jobs have included Coca Cola delivery, house painter, janitor, social work, and community organizer.
Linguistic Employment: Richard Cameron
1994 - 2019 University of Illinois at Chicago
2019 - Present: Emeritus Professor, Department of Linguistics
2017 - 2019: Head of Department of Linguistics
2016 - 2019: Full Professor, Dept. of Linguistics
2016 (Jan. - May): Interim Head, Dept. of Linguistics
2014- 2016: Associate Professor of Linguistics, Department of Linguistics
2010-2013: Head of Department of Linguistics
2009 - 2014: Joint Appointment in Department of Linguistics and the Department of Hispanic and Italian Studies
2002- 2009: Joint appointment in the Department of English and in the Department of Spanish, French, Italian, and Portuguese.
2000 - 2009: Associate Professor of Linguistics, Department of English.
1994-2000: Assistant Professor of Linguistics, Department of English.
1991-94 University of Pennsylvania
English Language Programs Assistant Director and Coordinator of:
English Language Program for International Teaching Assistants.
English Language Skills (Academic & Clinical) for International Graduate Students in the School of Nursing.
University Service Programs.
1990-91 University of Pennsylvania, Department of Linguistics
Lecturer, taught Introduction to Sociolinguistics, Introduction to Linguistics, and Fundamentals of the Grammar of Standard English.
1987-90 University of Pennsylvania, English Language Programs
The Program in American Civilization, Linguistics, Language Pedagogy for Specialists in EFL from Czechoslovakia, The Lauder Institute of Management and International Studies: English Language and Cultural Perspectives Program
1982-86 University of Puerto Rico, Rio Piedras, English Department, College of Humanities
Instructor in ESL, Linguistics, and Composition. Also Multilingual and Cultural Institute (1979, 1982-83)
1980-82 Ohio University, Ohio Program of Intensive English
Instructor of ESL.
Types of Classes taught at UIC: 1994 to 2019: Mostly taught in English, some in Spanish
Theories and Methodology of TESOL, Pedagogical Grammar, Language Acquisition & Bilingualism
Sociolinguistics, Socio-Research Methods,, Language and Gender
Discourse Analysis/Pragmatics, Syntax, Phonetics/Phonology, Introductions to Linguistics
Language in Healthcare
Selected Publications
2015. Bayley, Robert and Richard Cameron. (eds.). Language Variation and Change: Critical Concepts in Linguistics. Routledge Publishers.
Five Volumes:
Volume 1. Foundations and Methods
Volume 2: Issues and Debates in the study of variation
Volume 3. Language Change
Volume 4: Internal and External Constraints
Volume 5: Extensions and Applications of Sociolinguistics
2013. Bayley, Robert, Richard Cameron, & Ceil Lucas.(eds.) The Oxford Handbook of Sociolinguistics. Oxford: Oxford University Press.