Tutoring and Conversation
Spring 2023
We offer free tutoring and weekly conversation practice!
See the downloadable flyer for details and appointment link.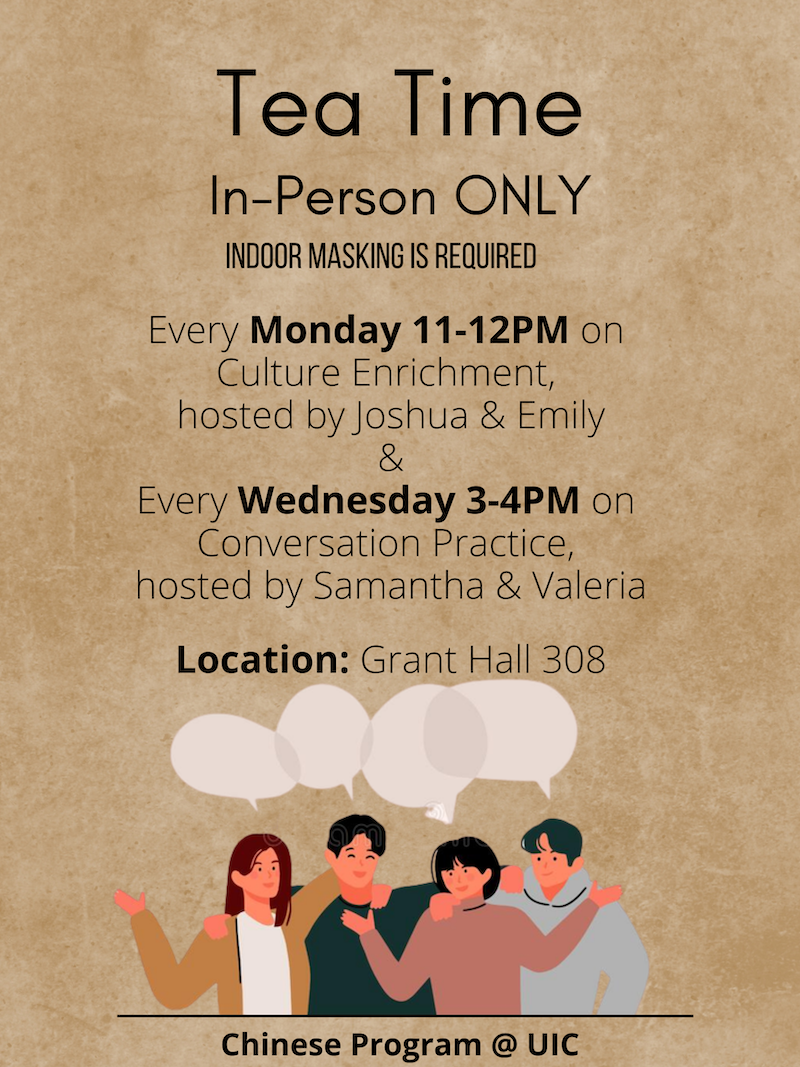 Conversation Hour (aka Tea Time) is twice a week in Grant Hall 308. Monday's Tea Time is Cultural Enrichments hosted by Emily and Joshua. Wednesday's Tea Time is Conversation Practice, hosted by Sam and Valeria.
See the downloadable flyer for details