The Department of Linguistics is home to a diverse community with a common interest in language, one of the most crucial and fundamental traits that make us human.
Here you will find courses in linguistics (general linguistics and applied linguistics) as well as courses in modern languages. Our undergraduate programs in Linguistics offer a Minor in Linguistics and a BS degree in Computer Science + Linguistics in collaboration with the Department of Computer Science, College of Engineering. In modern languages, students can complete a two-years program and pursue advanced skills in Chinese, Korean, Japanese –three of the world's most widely spoken languages with deep and rich cultural traditions. Our award-wining faculty are committed to student-centered pedagogy and we pursue linguistic research situated in real-world questions and applications. Through teaching and innovation, we facilitate students in pursuing a wide spectrum of opportunities for living enriched lives professionally and personally.
We are part of the School of Literatures, Cultural Studies and Linguistics
Linguistics
Linguistics is the scientific, analytical study of language. We study sound, grammar, syntax, meaning, stylistics, and discourse to understand how meaning is made and how communication happens. We strongly believe in interdisciplinary approaches to linguistics and focus on how linguistics can be applied in the real world.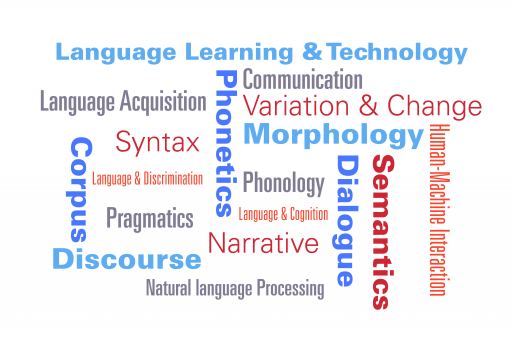 1/24/22, 9:00 am–4/29/22, 4:00 pm
Zoom

1/26/22, 12:00 am–4/20/22, 2:00 am
Zoom

1/26/22, 9:00 am–4/29/22, 5:00 pm
Zoom

Friday, 3:00 pm–4:30 pm
Zoom